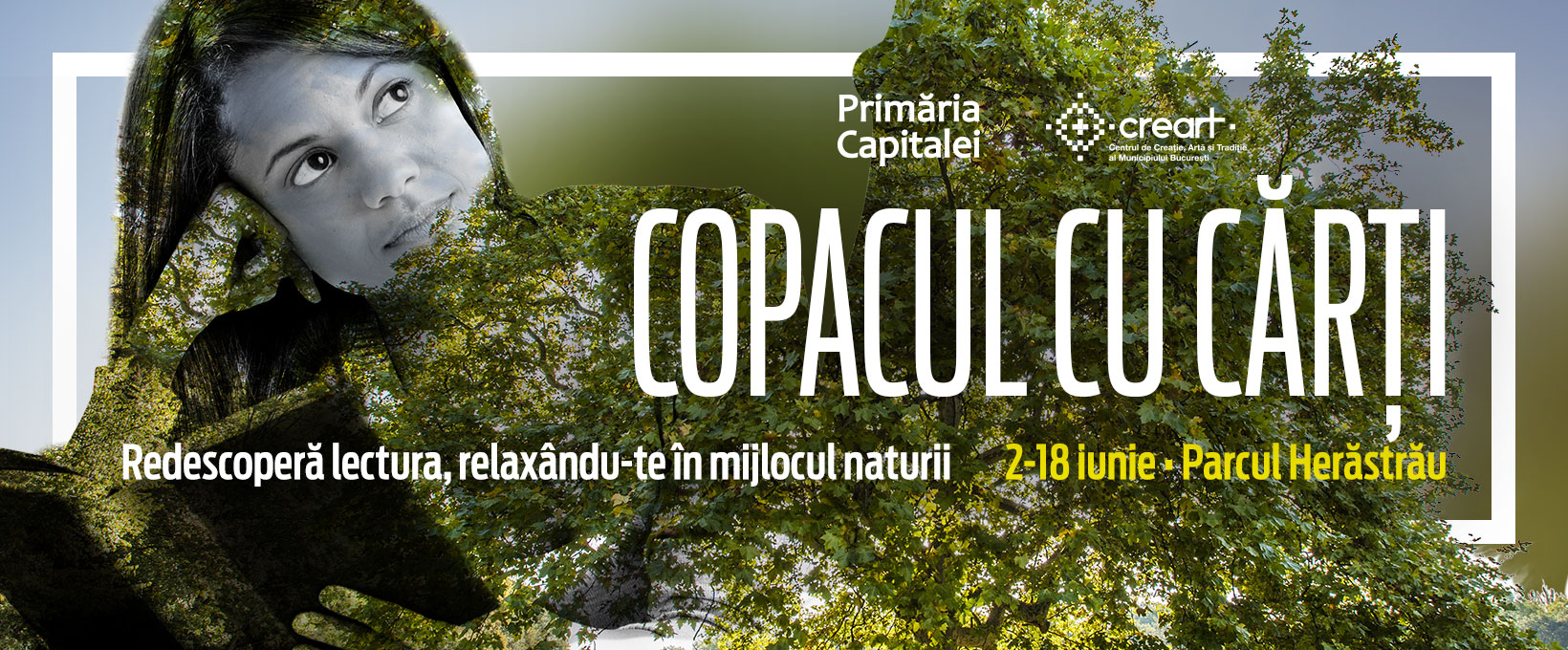 COPACUL CU CĂRŢI, the event that helps the Bucharest to rediscover the pleasure of reading in the middle of nature, reopens in the Herăstrău Park – Charles de Gaulle entrance (the Baba Dochia lawn) for the fourth consecutive year. Between 2 and 18 June 2017, we will transform the Herastrau space into a relaxation and reading area in the open air.
Event: https://goo.gl/wawBPF 
Accesul la eveniment este liber.
More on the facebook page COPACUL CU CĂRȚI.