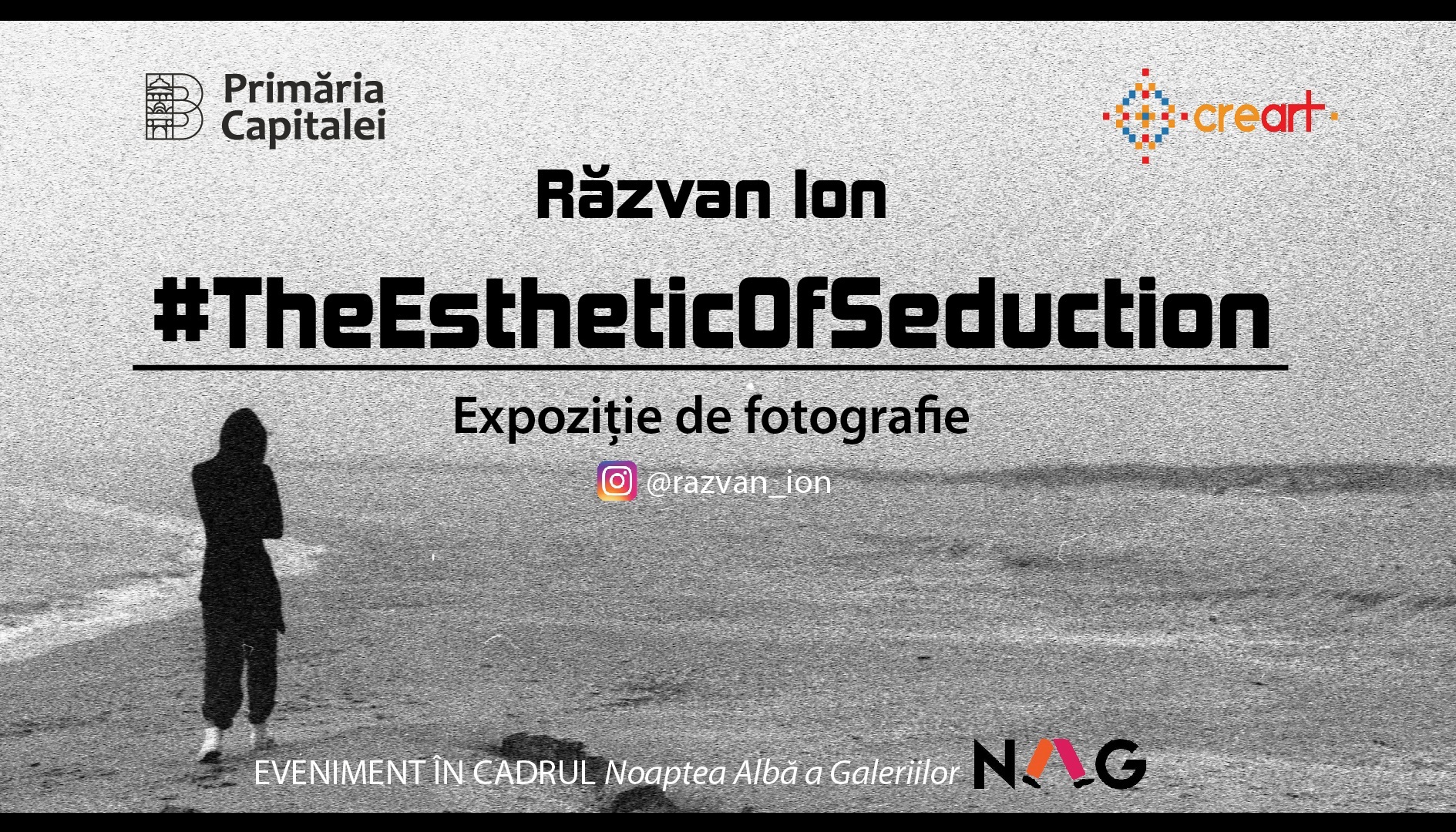 The City Hall of Bucharest, through the Creart – The Center for Creation, Art and Tradition of the Municipality of Bucharest, organizes from 5 to 30 October, in the Creator Gallery in Alexandru Lahovari Square nr. 7, the exhibition # TheEstheticofSeduction of the artist Răzvan Ion, edited by Eugen Rădescu.
The exhibition is part of the White Night of Galleries 2017 and can be visited daily between 10:00 and 18:00, the entrance being free. The opening of the exhibition #TheEstheticofSeduction, inspired by the artist's hashtag on Instagram @razvan_ion, takes place on October 5, 19:00, at the Lahovari 7 crest site.
Photo, Creative Experience – Debate
On Oct. 6, at 20:00, an informal discussion will be held in the Creator Gallery about the determinant mechanisms of image capture. Photos Răzvan Ion, Vlad Eftenie, Dana Ştefănescu, Simion Buia jr and curator Eugen Rădescu will try to show what is beyond the technique and how creative minds work.
The debate will be followed by a cocktail and watching the Razvan Ion #TheEstheticOfSeduction exhibition, which will be open until 03:00.
Intrarea este liberă.