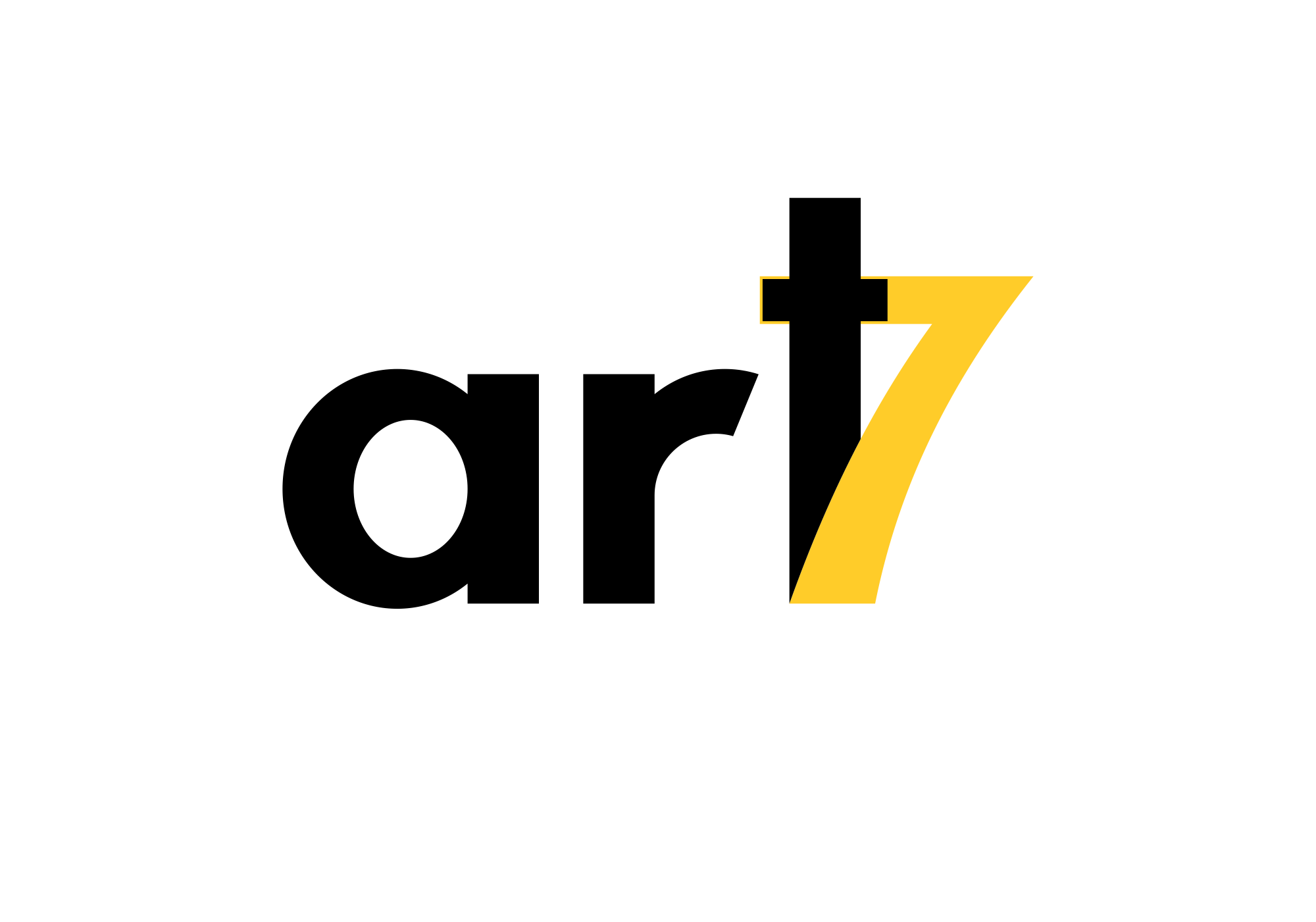 The Romanian cultural community has now a voice: art7.
Starting 4th of May 2016, the art7 culture platform becomes the voice of the creative community from Bucharest and beyond. Art7 represents a movement celebrating excellence in creative content, a cultural brand which presses the ON, ENTER, PLAY, READ and THINK buttons.
An agenda, a magazine and especially a cultural station, art7 Radio. Many people have got involved in this motley project, belonging to so different areas. Experts in journalism, art and curators and a unique approach of the cultural matters. An inspirational feed on art7.fm, using imports as well as local discoveries. A music station from all the corners of the world and cultural shows. Furthermore, a projected magazine, carefully drafted by our members.
"In a city like Bucharest, confronted with permanent cultural changes, where art and culture become more and more present in our people's life, in a city where communities of artists are constantly created and developed, together with creators hubs of various professions, but with common goals, their "voice" has been missing in the radio world or in the other different areas", declares Ioana Voloaca, the project initiator.
A series of acoustic concerts including renowned musical names will be performed on Teatrelli stage at creart – The Centre for Creation, Art and Tradition within our project and live, in a direct dialogue with the public. art7 sessions@creart will be more than a mere concert, it will become a show, each time with different actors placed in the same nonconformist background.
The art7 culture platform will offer a unique tackle on many cultural problems in Romania and abroad, joining together a team formed by people of words and images, radio professionals, artists, architects, designers, curators, managers. Ioana Voloacă. Dan Pleșa. Maurice Munteanu. Marius Chivu. Electric Brother. Adina Zorzini. Cristian Busuioc. Silviu Dancu. Eugen Ciurtin. Diana Mainescu. Dan Andrei. Lucian Dobrovicescu. Luminița Bondrea. Silviu Șerban. Maria Duda. Mihai Tița. Amalia Dobre. Ioana Găinușă. Anca Pavel. They are art7.
We invite you to visit our website art7.fm or contact us: noi@art7.fm and 0746 100 005.
The result of a beneficial partnership for the cultural space, the art7 platform is a concept developed alongside the Centre for Creation, Art and Tradition – creart, a public cultural service subordinated to the Municipality of Bucharest, bearing the mission to answer to any cultural needs of the local community by elaborating projects that promote the Romanian cultural values: national and international festivals, creation workshops, exhibitions, fairs, contests, as well as cultural, artistic, professional and methodological exchanges with similar institutions within our country or abroad. Creart facilitates the public access to programmes which includes an educational and formative side, thus stimulating creativity in all cultural genres: literature, music, popular and plastic art, photography and cinema.