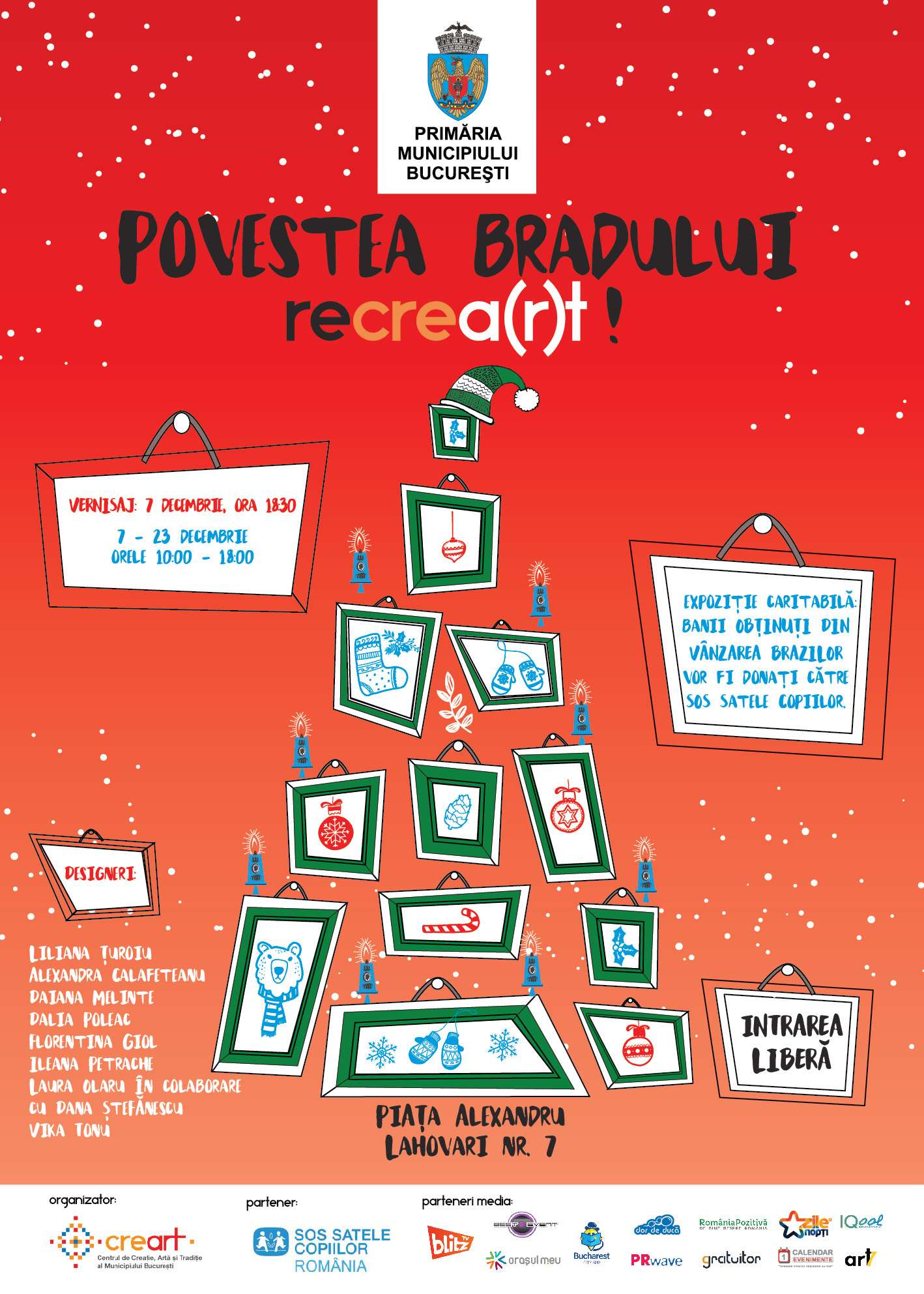 Reinterpreted Christmas trees exhibition "The story of reCrea(r)t fir-tree"
Bucharest City Hall and creart – The Centre for Creation, Art and Tradition, in partnership with SOS Children's Villages Romania, organise an exhibition of reinterpreted Christmas trees called "The story of reCrea(r)t fir-tree". This event will take place between December 7th and December 23rd 2016 at the Gallery, No 7 Alexandru Lahovari Square.
The event tries to rediscover and reinterpret Romanian traditional values on the occasion of winter festivities by means of one of the most beloved customs – the Christmas tree decoration. Eight designers from Romania have been invited to transpose specific Christmas decorations in a distinctive manner, bringing elements from their own creations inside accessories adorning the Christmas tree. Liliana Țuroiu, Alexandra Calafeteanu, Daiana Melinte, Dalia Poleac, Florentina Giol, Ileana Petrache, Laura Olaru – in collaboration with Dana Ștefănescu și Vika Tonu will present their own unique vision on Romanian folklore by displaying original fir-trees, coloured with a different design with the help of different materials, thus stressing out authentic Romanian elements.
I wanted my Christmas tree to represent my style – geometric and minimalist, including something more discrete such as wool. Therefore, on an iron pyramid with other triangles welded inside I will hang gut threads with two or three wool flocks. The result will be a simple, geometric, well-contoured fir-tree in opposition with the floating soft, white "globes" –
Vika Tonu
The exhibition "The story of reCrea(r)t fir-tree" has the purpose of helping disadvantaged children on the occasion of winter holidays, while the full amount of money derived from sales is about to be donated to the non-governmental and non-profit organisation – SOS Children's Villages Romania.
The opening day will take place on 7th of December, at 6.30pm, creart Gallery,
at No 7 Alexandru Lahovari Square where everyone will be greeted with greeting cards, story books or decorations made up by children.
The exhibition can be visited on 23rd of December, between 10am to 6pm, free entry.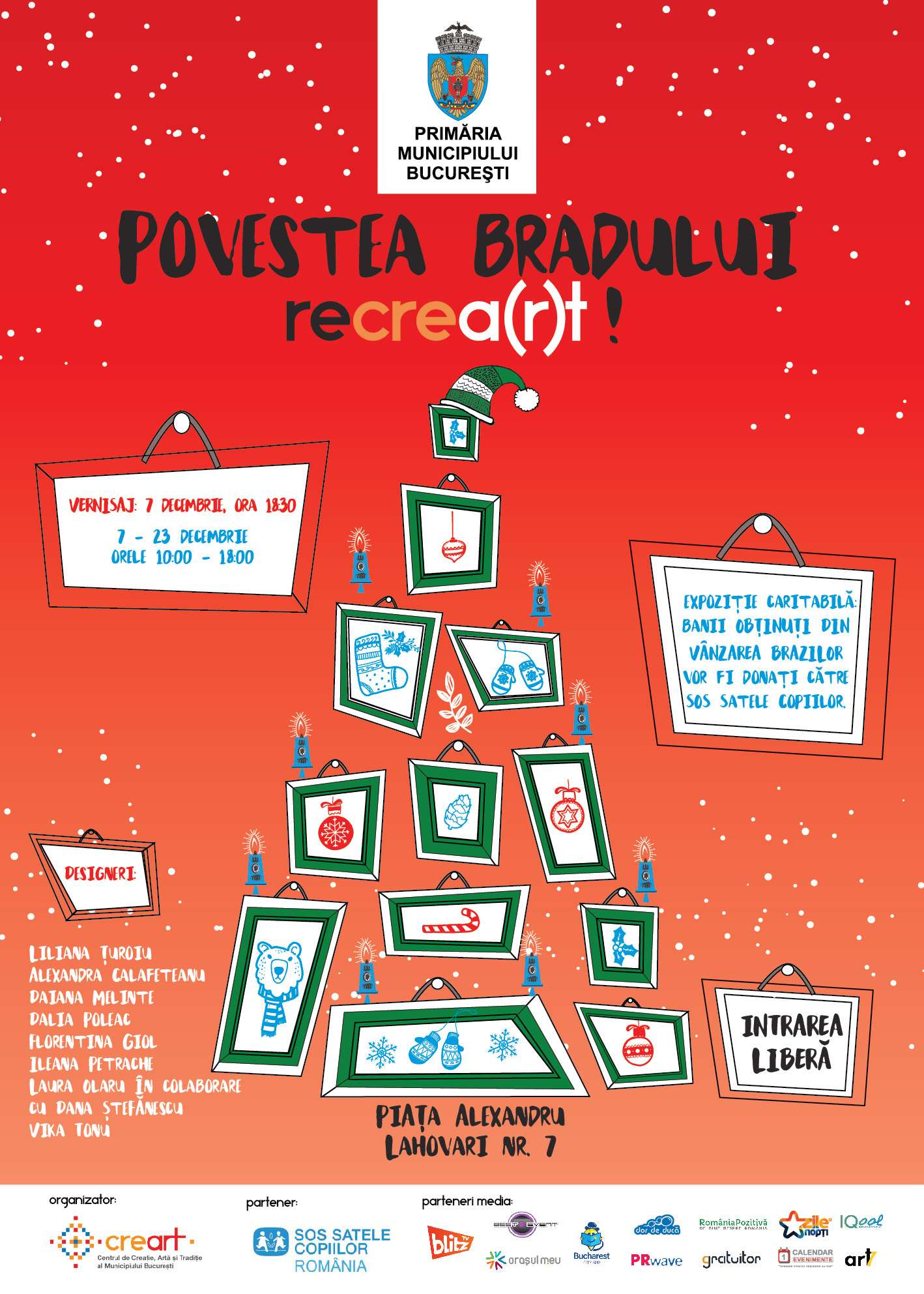 Parteneri media: Blitz, PR Wave, România Pozitivă, Gratuitor, Calendar Eveniment, IQool, Zile și Nopți, Best Event, Orașul Meu, Dor de Ducă, Art7, Bucharest City App