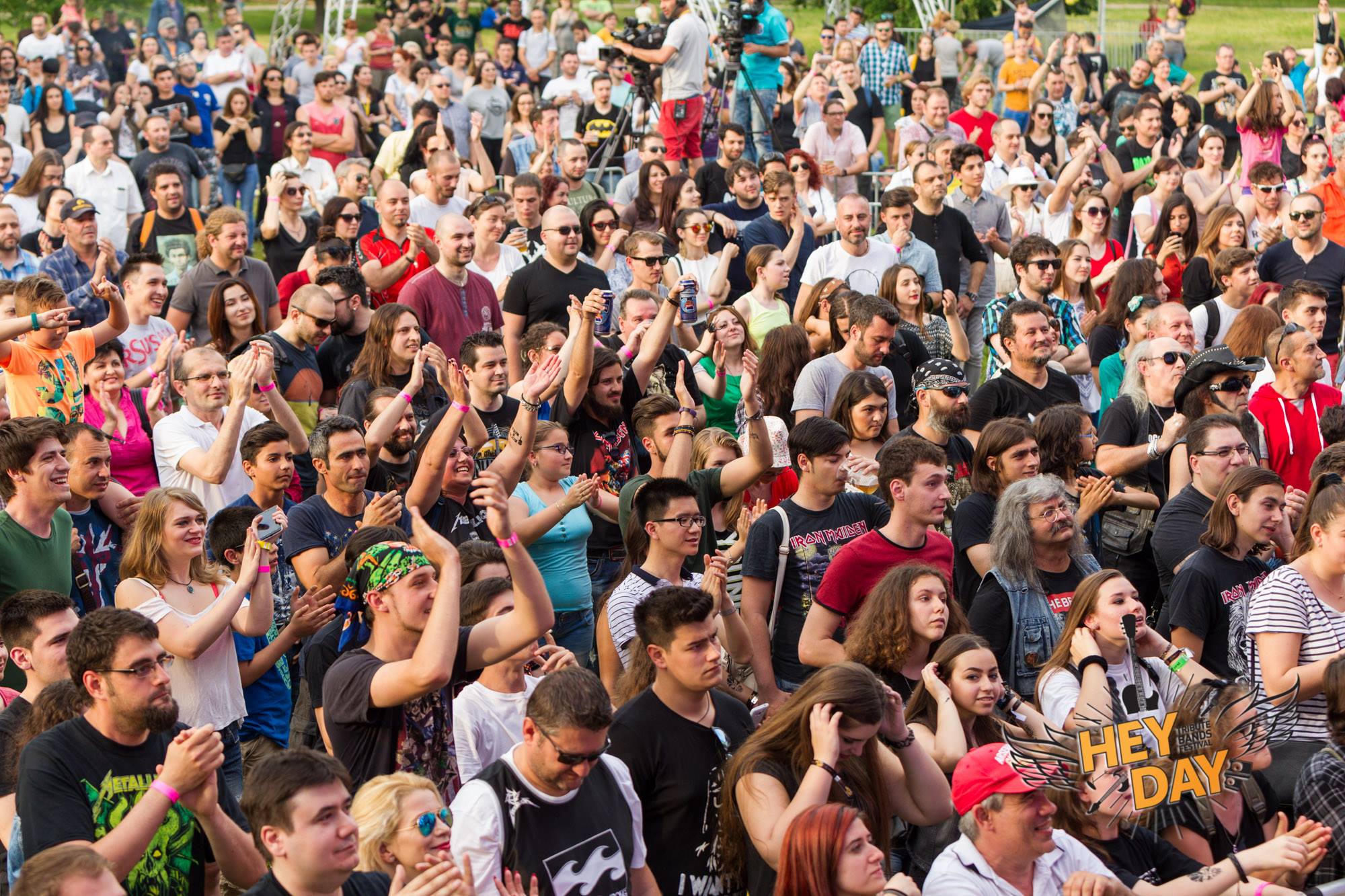 HeyDay, the largest international tribute festival in Romania, organized by 
creart, took place last weekend in Izvor Park from Bucharest, on May 27-29.
International artists performed on the main two stages,
River Stage and Park Stage, travelling thousands of kilometres in order to charm our Romanian audience with immortal hit songs, like "We are the Champions", "Stairway to Heaven", "Beat it", "Someone like you" or "Rehab". Furthermore, seven tribute bands from Romania brought joy to our public with some of the greatest and most famous songs ever played, such as "Another Brick in the Wall", "Fade to Black" or "Thunderstruck". Another musical surprise was the acoustic musical project called When Violin Meets Guitar, formed by Cristian Horia (violin) and Emilian Florentin Gheorghe (guitar) who performed on the main stage. Every evening, our HeyDay programme brought dynamism among the audience with live performances held alternatively on both stages during the whole festival.
On the Stars Stage we could see the winners of the HeyDay competition launched for newcomers – passionate artists – who opened the festival days with shows overflowing with energy :
Vizi Imre, 4 betze – Red Hot Chilli Peppers tribute, New Proscenium – Nightwish tribute, Jagers, Trupa 23, Victor Rojas – Gipsy Kings tribute, Four Dimensions – Ozzy Osbourne tribute, Theo and the Wristband – Frank Zappa tribute.