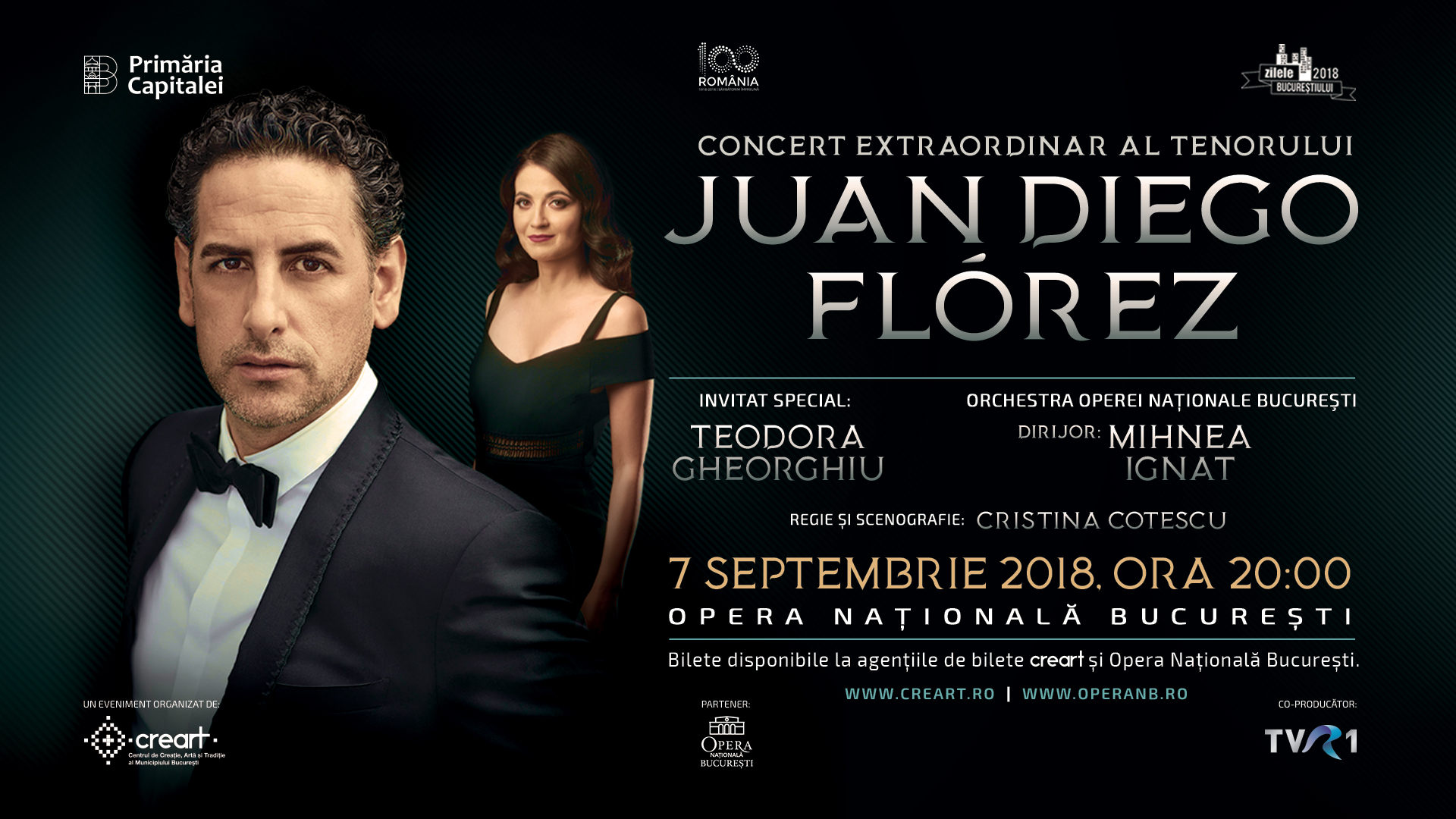 The City Hall of Bucharest, through the Creart – The Bucharest Creativity, Art and Tradition Center, in partnership with the Bucharest National Opera, co-producer TVR1, organizes the extraordinary concert dedicated to the world-famous artist Juan Diego Flórez on Friday 7 September 2018 20:00!
In order to give the general public the opportunity to listen to the famous Peruvian tenor and thanks to the quick sale of tickets, a screen will be placed at the event, where visitors can watch the free concert in the courtyard of the Bucharest National Opera free of charge.
Thus, on the esplanade of the Bucharest National Opera, those present will be able to watch live, the extraordinary concert of tenor Juan Diego Flórez, an artist with a career that includes performances on the most important scenes of the world and which has positioned itself as one of the greatest talents of the opera, through its expressive interpretation. The tenor will be accompanied by the Bucharest National Opera Orchestra, led by conductor Mihnea Ignat, and soprano Teodora Gheorghiu joins him in a high-class duet.
The event is organized on the occasion of the Days of Bucharest – 559 years after the first documentary attestation of the city and the Centenary of the Great Union. The direction and stage design of the extraordinary concert Juan Diego Flórez is signed by the artist Cristina Cotescu.