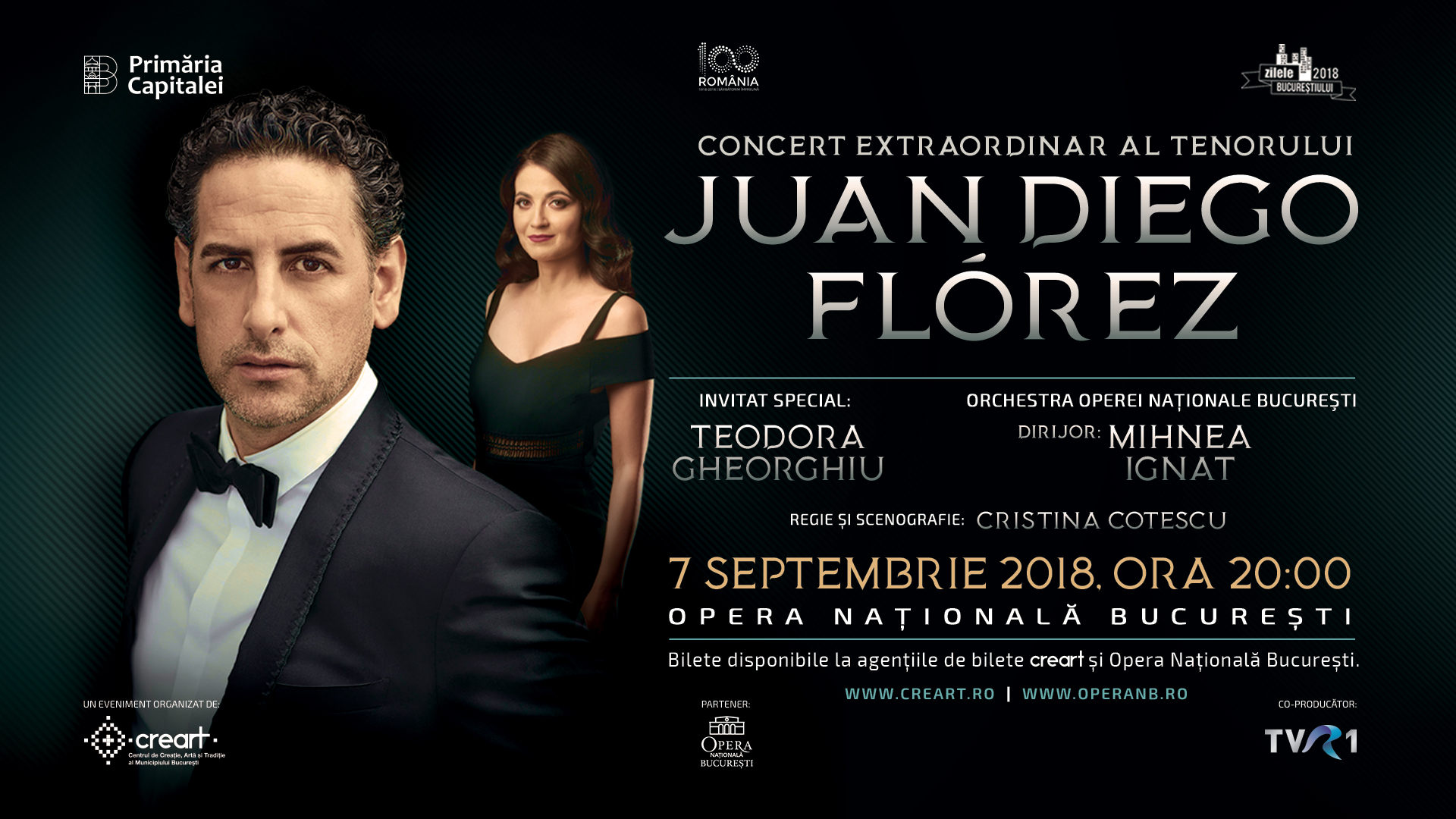 Juan Diego Flórez, one of the most talented and appreciated tenors in the world, comes on September 7, 2018 in Romania at the Bucharest National Opera! The extraordinary concert dedicated to the world-renowned artist is organized by the Bucharest City Hall through the Creart – Bucharest Creativity, Art and Tradition Center, in partnership with the Bucharest National Opera, co-producer TVR1, on the occasion of Bucharest Days – 559 years from the first documentary attestation of the city and the Centenary of the Great Union. The artist will be accompanied by the Bucharest National Opera Orchestra under the baton of conductor Mihnea Ignat. In the long-awaited concert, the famous soprano Teodora Gheorghiu joins the stage of the Bucharest National Opera in a high-performance duet with tenor Juan Diego Flórez.
The direction and stage design of the extraordinary concert Juan Diego Flórez is signed by the artist Cristina Cotescu.
Tickets available at the Creat Ticketing Agencies (7 Alexandru Lahovari Square) and the Bucharest National Opera (70-72 Mihail Kogalniceanu Bd.).
Access to the room is between 19:00 and 19:45.
www.creart.ro / www.operanb.ro
Bilete online pe: https://bit.ly/2N0l3D6 și pe https://bit.ly/2LCnabp
Facebook event: https://bit.ly/2MyWE8p