Capital City Hall through Creart is the main partner of the 8th edition of BIKE FEST, which takes place on September 1 and 2, in Izvor Park in Bucharest. More than 30,000 people celebrated alongside the eight bicycle editions and everything it brings to people's lives: joy, enthusiasm, friendship, health, and – not least – competitiveness and sportiness.
For more details: www.bikefest.ro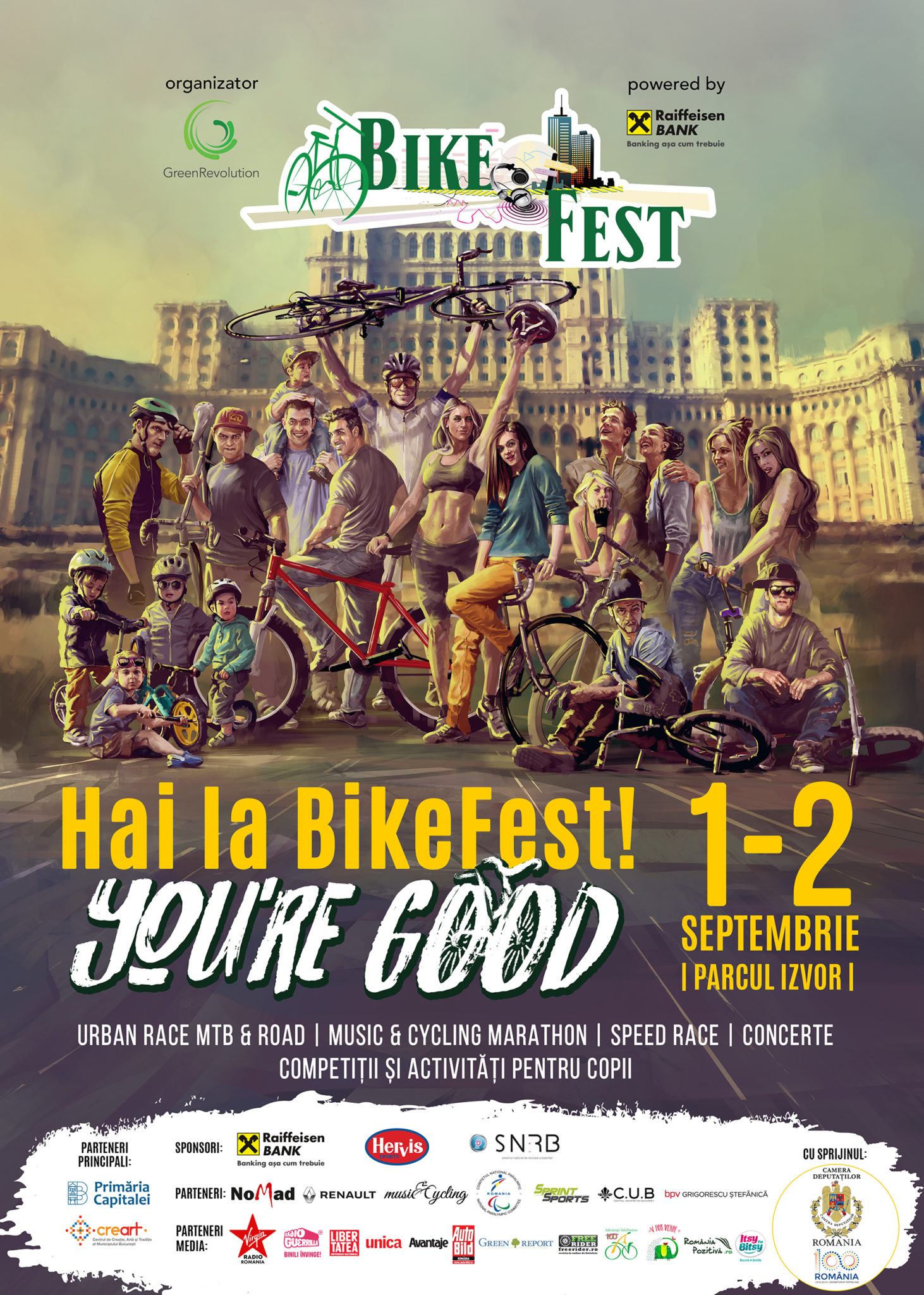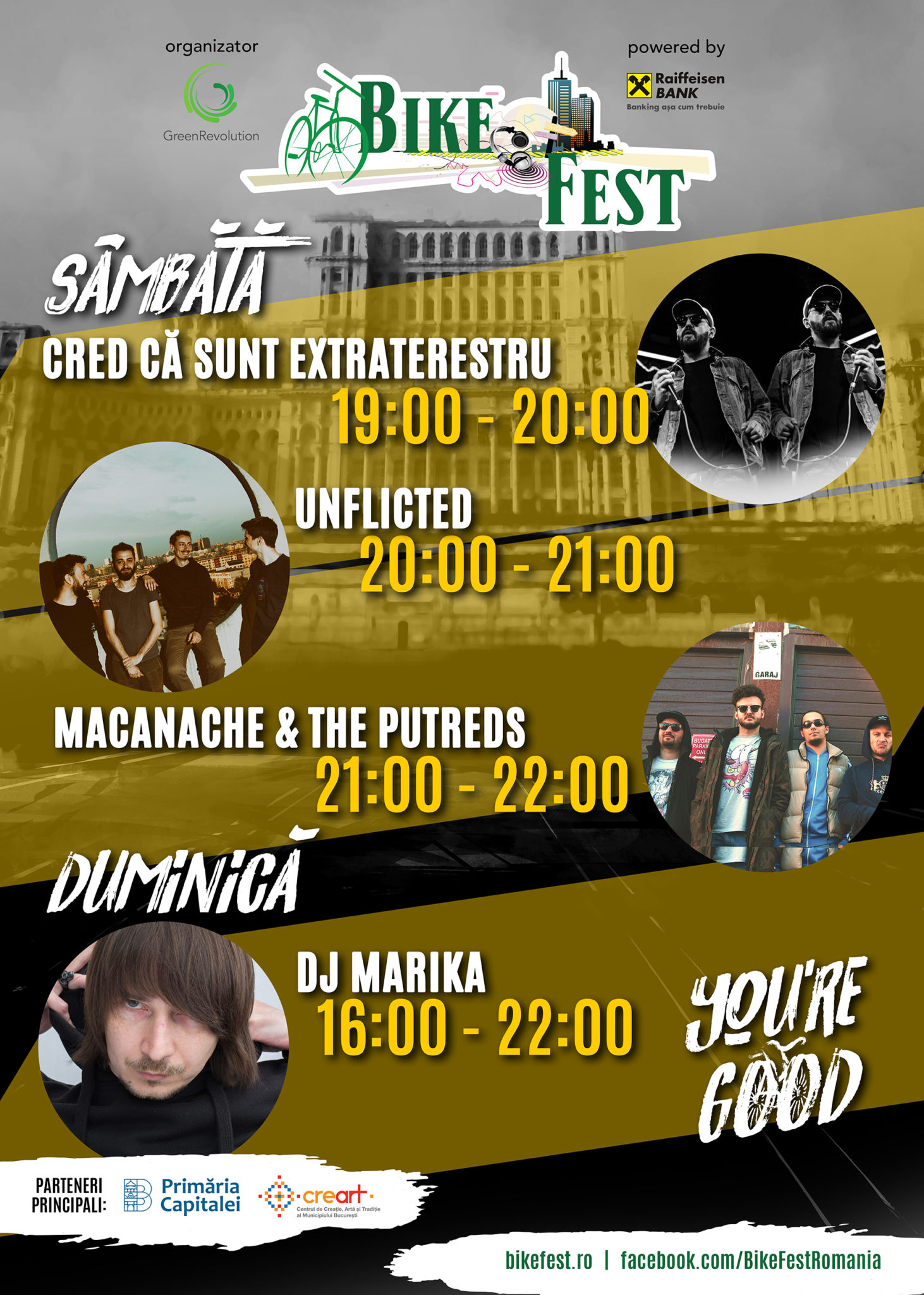 BikeFest este un eveniment organizat în scopul consolidării comunității de bicicliști și promovării bicicletei ca mijloc de transport alternativ. BikeFest este un eveniment organizat de Asociația Green Revolution în parteneriat cu Raiffeisen Bank.
Cu sprijinul: Camerei Deputaților
Parteneri prinicipali: Primăria Municipiului București, creart
Sponsori: Raiffeisen Bank, Hervis, SNRB
Parteneri: Nomad, Music&Cycling, Comitetul Național Paralimpic, Sprint Sports, C.U.B, Grigorescu & Stefanica
Parteneri media: Virgin Radio, Guerrilla, Libertatea, Unica, Avantaje, Auto Bild, Green Report, FreeRider.ro, V for Verde, Romania Pozitiva, Itsy Bitsy!