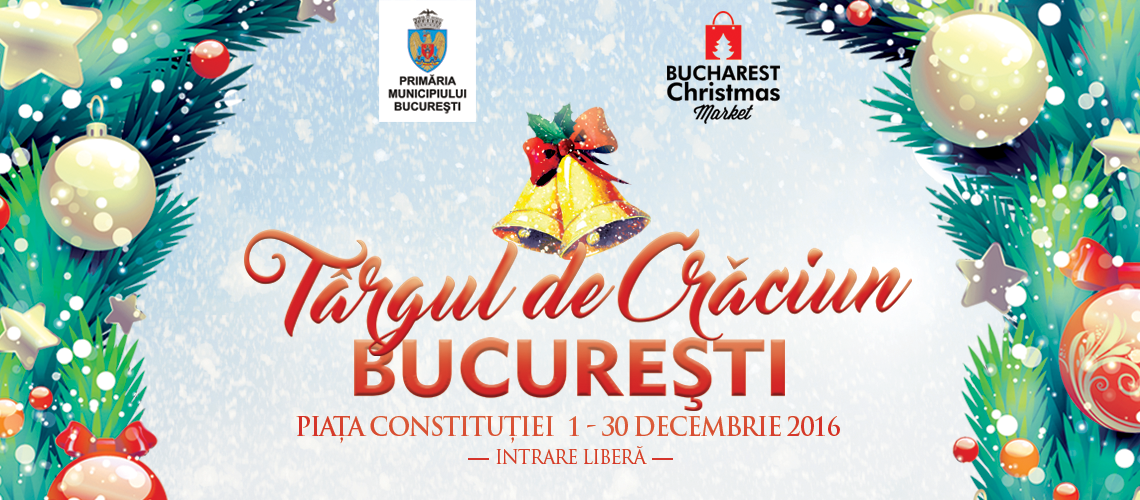 Bucharest General Mayor, Gabriela Firea, will inaugurate the Winter Festivities on Thursday, 1st of December 2016, at 7pm, at Constitution Square when the lights are switched on and Bucharest Christmas Market starts its events.
This year, over 3 million LED bulbs will decorate our Capital on the occasion of the winter festivals and they will cover 29 km in 52 locations. The lights will be switched on December 1 at the same time with the public illumination.
For the first time, the Old City area will be festively adorned with lights this year.
Santa Claus arrives at Bucharest Christmas Market between December 1st and December 24th, 11am-1pm and 5pm-10pm, looking forward to meet all the children that can tell him a poem.
Parents are invited to bring their little ones to the fair in order to enjoy a fairy-tale carrousel, an open air ice rink and a little train. The events will be held between December 1 and December 30, 10am to 10pm, while the entry is free.
Parteneri media: România TV, Magic FM, Adevărul, Click, Agerpres, Art7, Festivaluri Românești, DC News, Zile și Nopți, Dor de Ducă, Calendar Evenimente, Orașul Meu, PR Wave, Gratuitor, Știri pe surse, IQool, Blitz TV, Best-Event, România Pozitivă, Bucharest City App.
? ? ? ⛄ ?
Urmăriți pagina de Facebook Bucharest Christmas Market pentru mai multe detalii.
PROGRAM: https://goo.gl/8Ik0TP
Facebook event: https://www.facebook.com/events/1187820334598394/