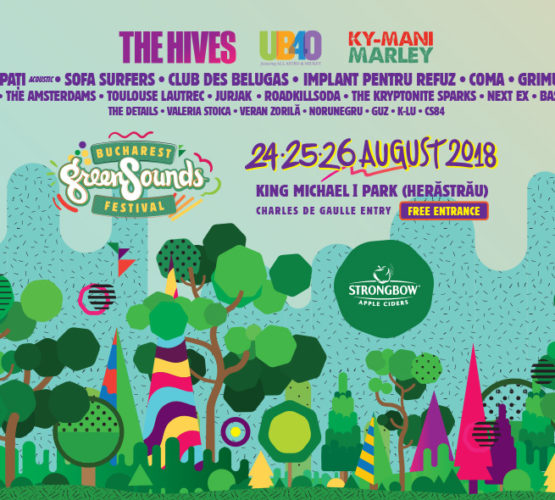 The 5th BUCHAREST GreenSounds FESTIVAL, the most effervescent international eclectic music festival in the capital, will be held on 24-26 August 2018, in the Herăstrău Park, Charles de Gaulle entrance! The Free Entrance Festival is organized by the City Hall...
(more)
News
The celebration of harvest, crafts, art and authentic Romanian traditions supports the...

For the second consecutive year, the Creart Gallery and Teatrelli are part...

__ Organizatori: Primăria Capitalei, prin creart Powered by: GEORGE Sponsori: Kaufland, Coca-Cola...

The City Hall of Bucharest, through the Creart - The Bucharest Creativity,...

Josef Polleross Non-Objective World - solo show - September 06 -...