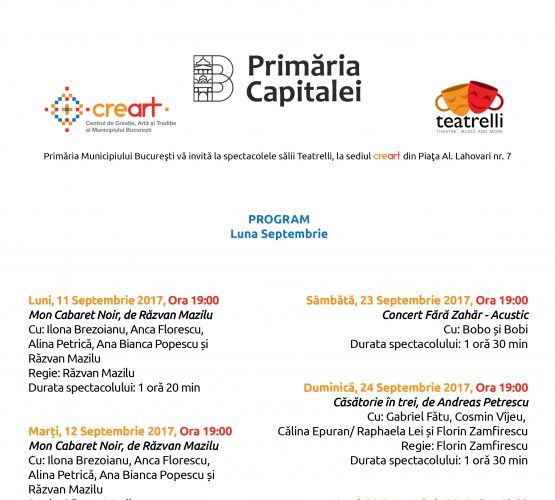 Our dear, for technical reasons, the "Comedy Philharmonic" show on 25 September was rescheduled on September 27, 19:00. Tickets already purchased will be valid until September 27, 2017. If you want to return th...
(more)
Future Events
                                               "Money makes the Mare to Go...

Interactive evening of Argentine tango The Tango instructors support a 60-70 minute tango lesson that everyone is invited ...

Hotel California, by Neil Simon The direction and scenography of this performance belong to the director Gelu Colceag, on ...