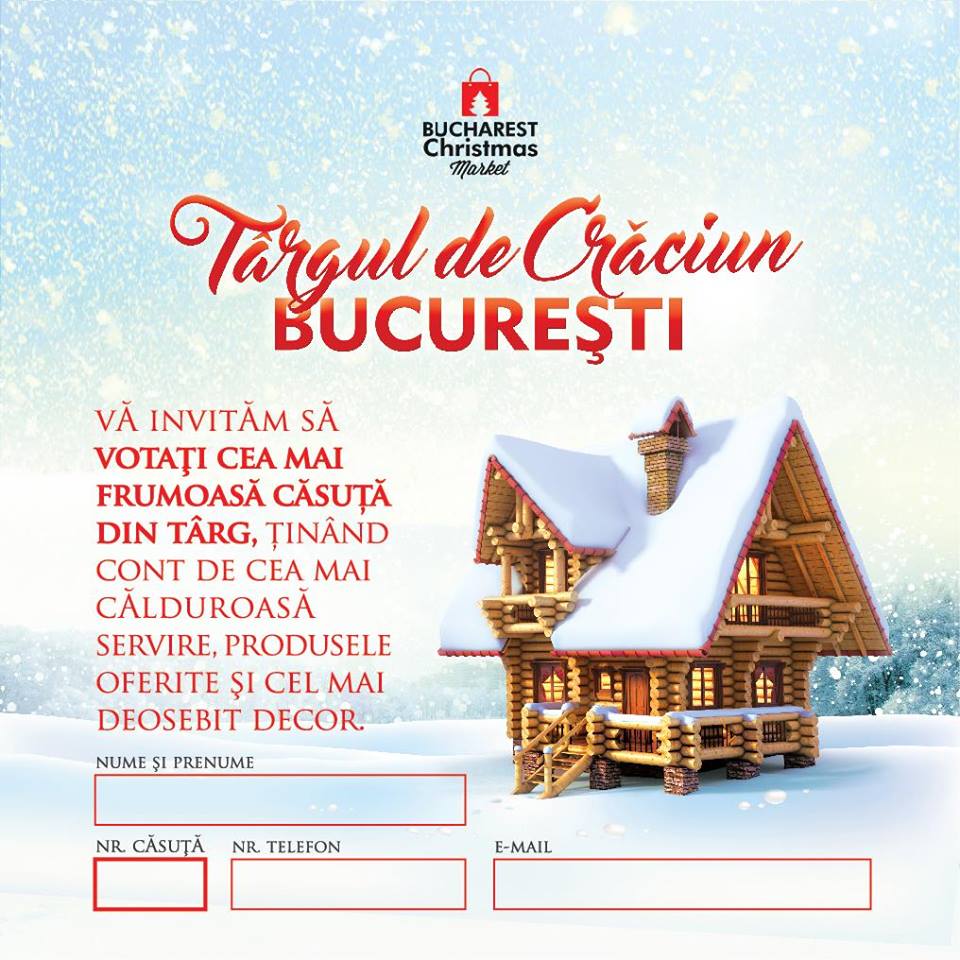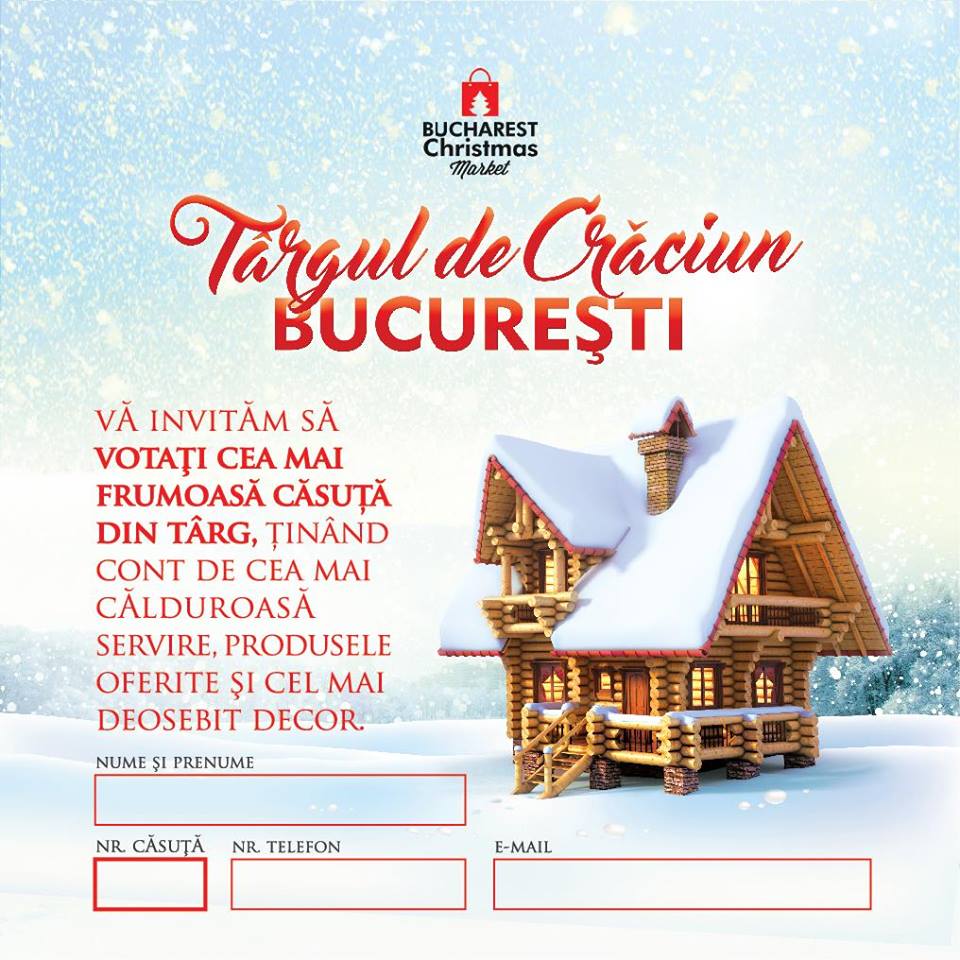 We invite you to vote for the most beautiful Christmas cottage between December 12 and December 18 2016, by completing your voting paper at InfoPoint huts ar Constitution Square. While voting you are also registered to participate in the race for one of the three surprise prizes.
Voting Rules
You may vote only once and for the vote to become valid you must complete your email address and phone number in order to be able to get your prize. The most beautiful cottage, chosen by your votes, will automatically qualify for the next year Christmas Market and it will be announced on 21st of December 2016.
The draw for the tombola winner will also take place on 21st of December 2016.
Good Luck!