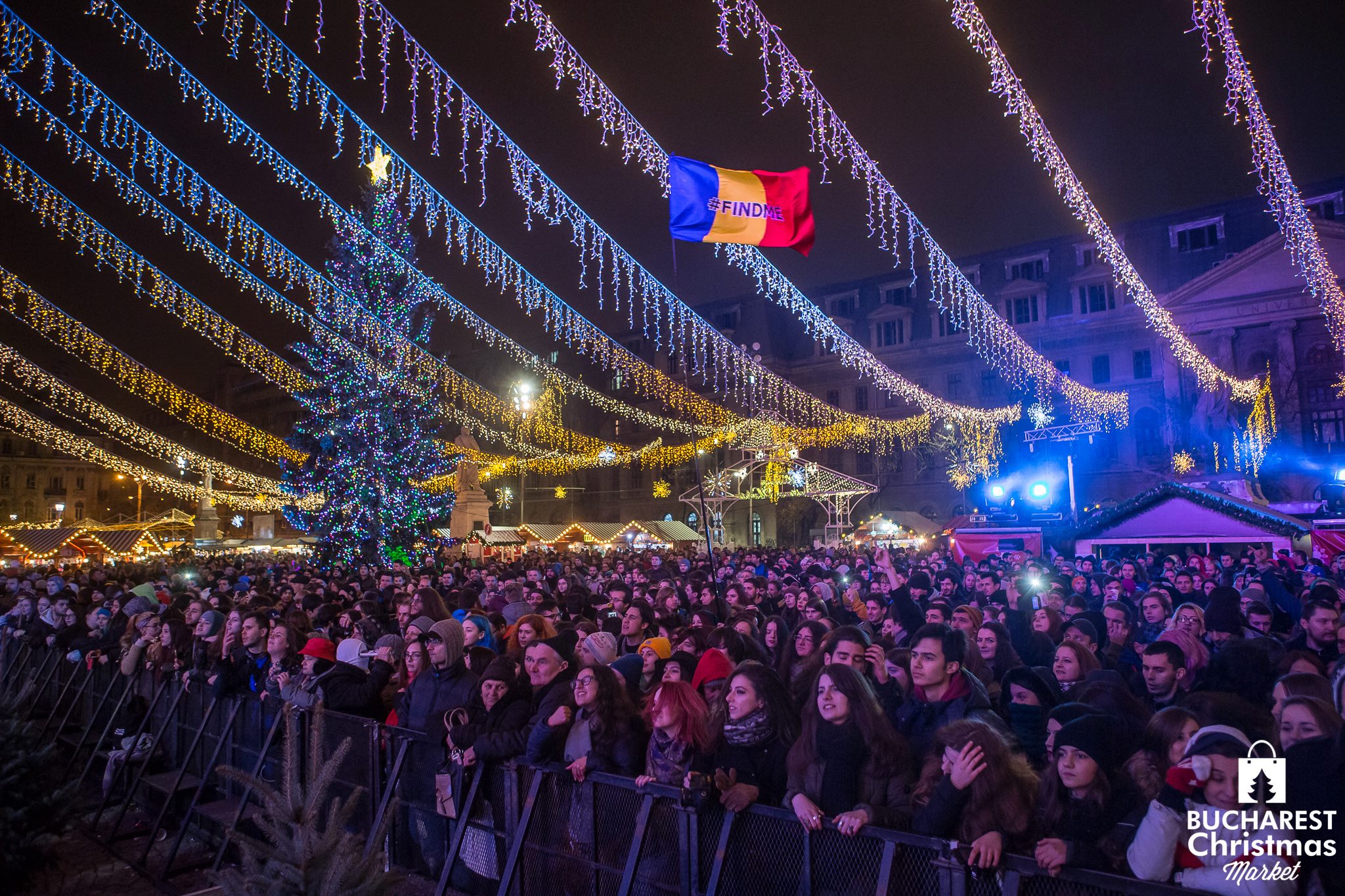 The official Christmas Fair of our Capital, Bucharest Christmas Market, organized by the Municipality of Bucharest and creart – The Creation, Art and Tradition Centre was visited by 100.000 people between 27th of November and 27th of December 2015.
10.000 bulbs covered the arcades of the Christmas Fair, 200 light installations carrying 100 bulbs each adorned 60 wooden huts inside the square in order to create a fairy-tale scenery. The traditional Christmas tree, 15 metres tall, was embellished with almost 20.000 light bulbs. An impressive light mesh was laying out all over the place, supported by Luxten.
Santa's Cottage represented one of the most carefully prepared surprises on behalf of the organisers for our public at Bucharest Christmas Market. The visitors were impressed by the fairy-like background and its story outlined by Santa's arrival with his elves. Children met Little Christmas Box, CupCake, Postman Elf, Toymaster and Story-Teller, Santa's reliable helpers who played with kids and discovered their wishes and good thoughts. Beginning with 12th of December, Santa Claus arrived at his house in University Square, waiting for all the little ones, not forgetting the adults, beside the fireplace, the adorned Christmas tree and the sweets offered by BCR.
Note:
Bucharest Christmas Market is organised each year, joining the international network of the most significant Christmas fairs in Europe, since its very first edition – "Christmas Markets". Everyone is welcomed to participate in this event with free entrance.
Bucharest Christmas Market in pictures:
https://www.facebook.com/media/set/?set=a.982839935120858.1073741889.410761992328658&type=3
Event sponsored by:
Partners: Coca-Cola, BCR
Supported by: Luxten