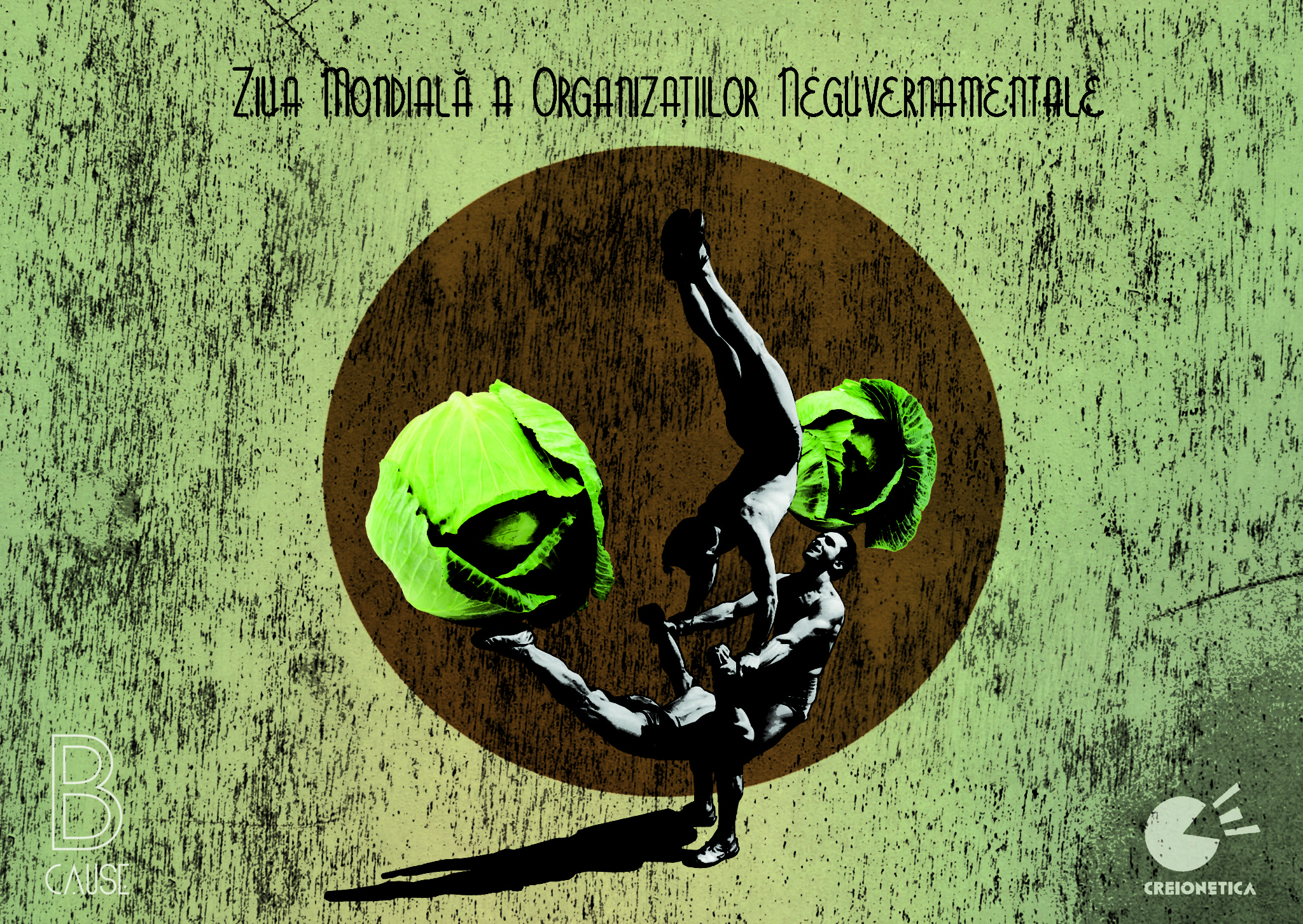 The most important 20 international days which have marked our evolution and that of our contemporary society are visually transposed in collages and presented during B Cause exhibition – a collage of global causes. Among them we may count the World Day of Non-Governmental Organisations, celebrated yearly on 27th of February. B Cause exhibition is a concept of Creionetica Agency and it can be visited until 2nd of March, at
Simbio attic (No 26, Negustori Street).
The World NGO Day, 27th of February, is a historical date for the third sector of the world. Despite first time being mentioned 65 years ago on the occasion of a United Nations reunion, this day has not been widely accepted or promoted. Every year, this event celebrates the importance of non-governmental organisations and put value on people who form and develop such kind of non-governmental organisations.