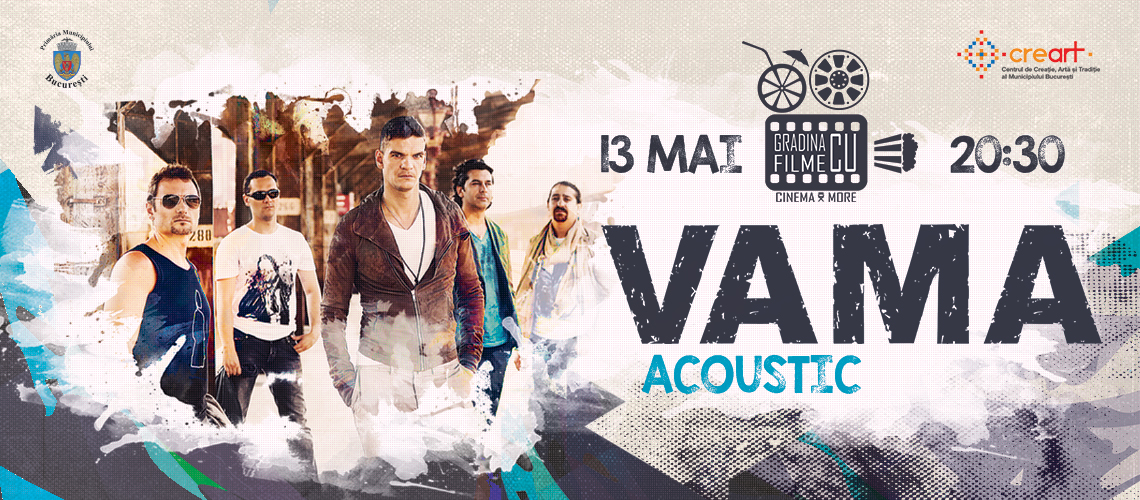 13th of May – A new season of Movies in the Garden – Cinema & More is set to open with an acoustic concert of Vama band! For the third time in a row, the Garden reopens its doors for anyone who is avid for concerts, shows and film projections, in a fresh,unconventional and colourful background.
Vama band will prepare an acoustic open air show for the first time on the occasion of the event of 
Movies in the Garden – Cinema & More, bringing us tunes that will carry us between a mad melancholy and a vibrant love, all artistically expressed in each sound and verse!
An extraordinary evening, when all you can do is to bring together just the strictly necessary: friends and a large appetite for life! The rest of the story we may write it together!